Hi everyone!! I'm back!! How're you? I know I've been gone a LONG time, but I'm finally done with my exams. I finished them before Thanksgiving and had a fantastic holiday. Right now I'm still waiting for my score for the last section of the exam, but hopefully I passed. Then I won't have to study EVER AGAIN!!
However, even with my exams over, my job is literally taking over my life. It's super stressful and time consuming. With that, I have very little time to read and definitely don't have as much time for my blog as I did before, so I've decided to become a co-blogger with Neyra at her blog -
Darkest Addictions Book Reviews!!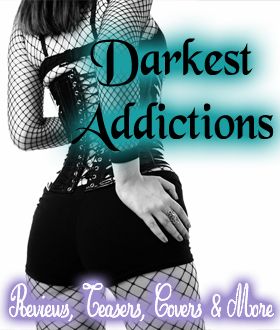 I'm super excited!!! With both of us as bloggers, we'll do our best to have regular reviews and other great posts!!
Other updates:
With my exams stuff, I've missed my one year blogoversary. I started blogging around last Thanksgiving after finishing the FEVER series by KMM. I plan on doing some kind of giveaway celebrating both Christmas an my one year blogoversary sometime this month. Btw, I have ICED but just haven't had a chance to read it yet!! I'm going to start it this weekend!! Weeee!!
I was also at B&N today browsing the YA section and got The Pledge by Kimberly Derting, which I've heard great things about, as well as The Maze Runner by James Dashner.
Lastly, I realized that I forgot about my giveaway in September. I never chose a winner, so here's the winner.
CONGRATULATIONS!!
a Rafflecopter giveaway